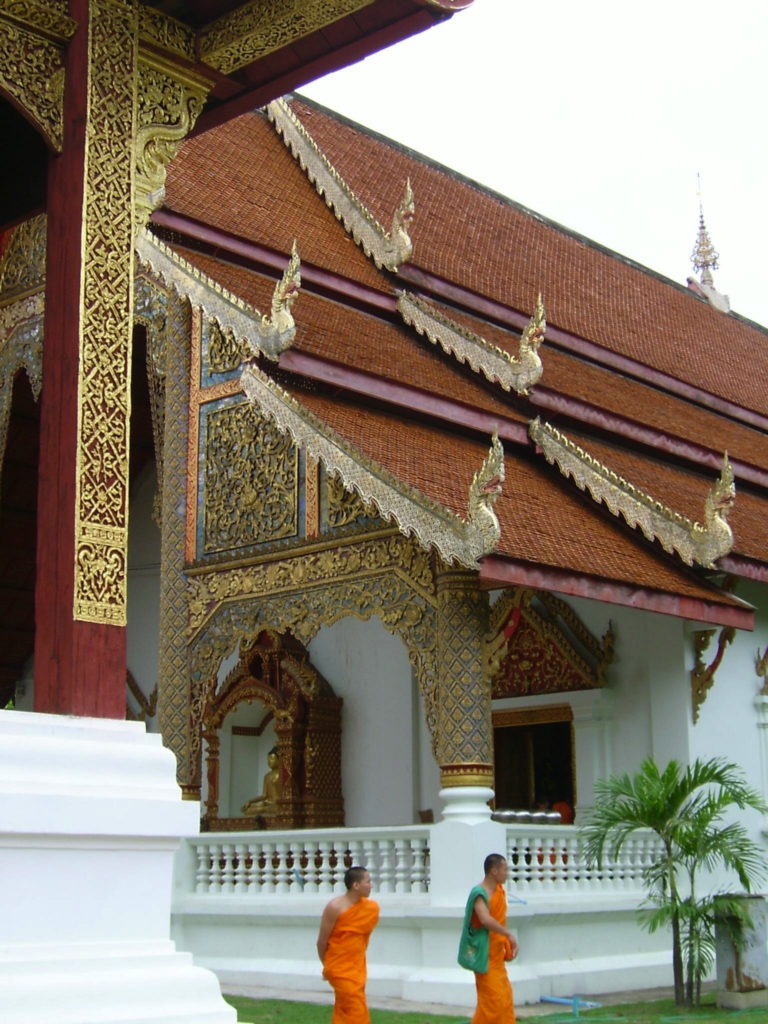 The beautiful walled city of Chiang Mai is located in the mountainous north of Thailand. It is the second largest city in Thailand, after Bangkok and for many travelers a gateway to trekking, rafting, elephant riding and hill tribe visits.
See
Founded in 1296 as the capital of the Lannathai Kingdom, Bangkok Chiang Mai has over 300 Buddhist temples, many dating back to the 13th century. Many hours can be spent wandering the streets, visiting temples and snapping pictures of this sprawling city. Of it's temples, Wat Chiang Mun is the oldest in the city, Wat Phra Singh Luang is one of the most famous, and Wat Phrathat Doi Suthep, a magnificent temple is the symbol of Chiang Mai.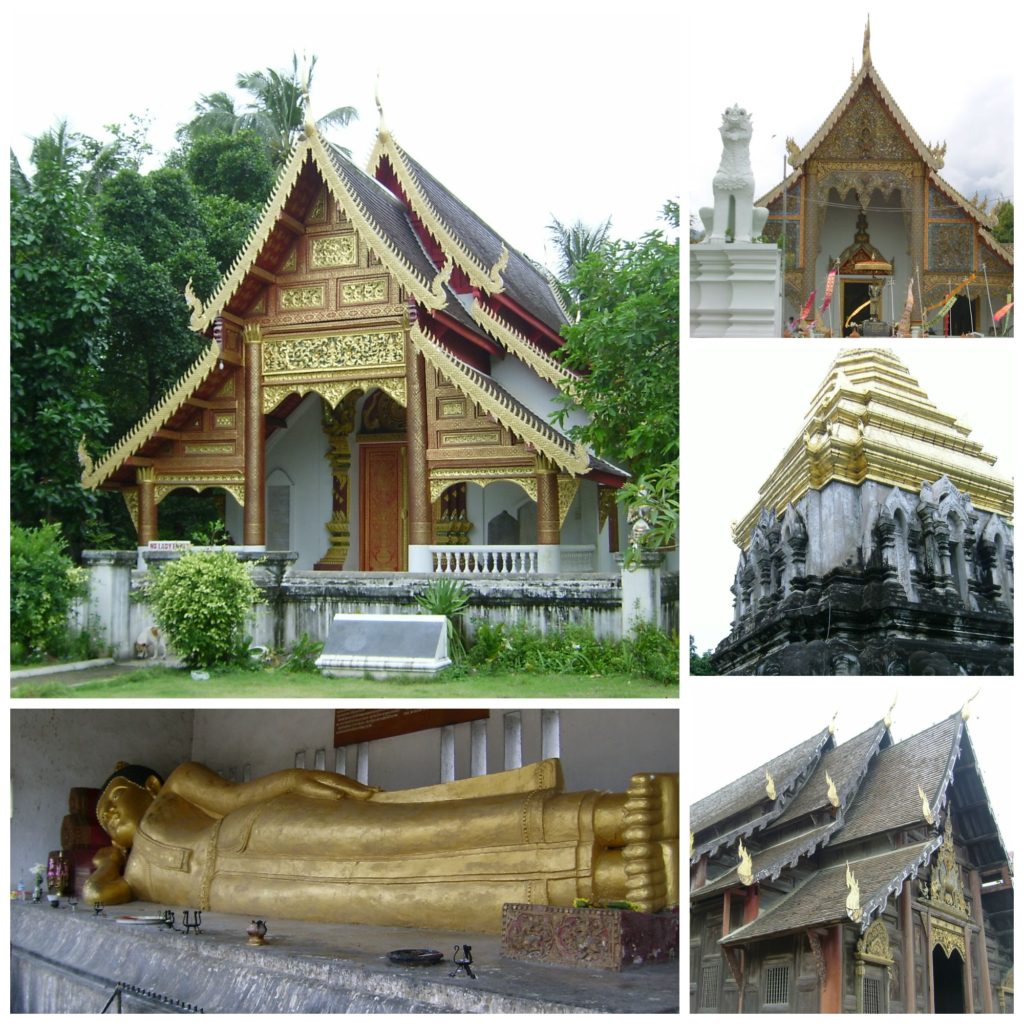 One of my favorite things to do when wandering through foreign countries is to visit the local markets, but doing so can often be overwhelming and confusing, getting lost in the maze of unknown ingredients. A popular tourist activity in Chiang Mai is taking cooking classes, which usually include a tour of the local markets and in Thailand opens up your senses to an amazing world of sights, smells and tastes. After gathering our vibrantly fresh ingredients from the market, we return to the kitchen to prepare the dishes I have been enjoying at home for years. It was pure delight to use Thai basil and Kaffir limes, to prepare our own curries. Thai food, is wonderfully intricate with attention paid to not only how it tastes, but how it smells and looks, creating a true sensory experience. It is a complex interplay of at least three and up to five fundamental taste senses in each dish or meal: sour, sweet, salty, bitter, and spice. To play in this world for a day was splendid.
Chiang Mai and the surrounding area offer spectacular scenery, making Chiang Mai the perfect base for trekking into the Thai hillside and mountains. The neighboring city of Chiang Rai is within reach for those want to visit as there are bus services like Greenbus that goes to and from the city if tourists ever want to experience and explore. Or you might want to experience the city by traveling by scooter. If this is the case then Visit the Happydaysshop.com Website to rent a scooter for your trip. There are many options for treks, most offer trekkers the opportunity to ride elephants, visit elephant camps, and local villages – a great way to get away from the hustle and bustle of the city.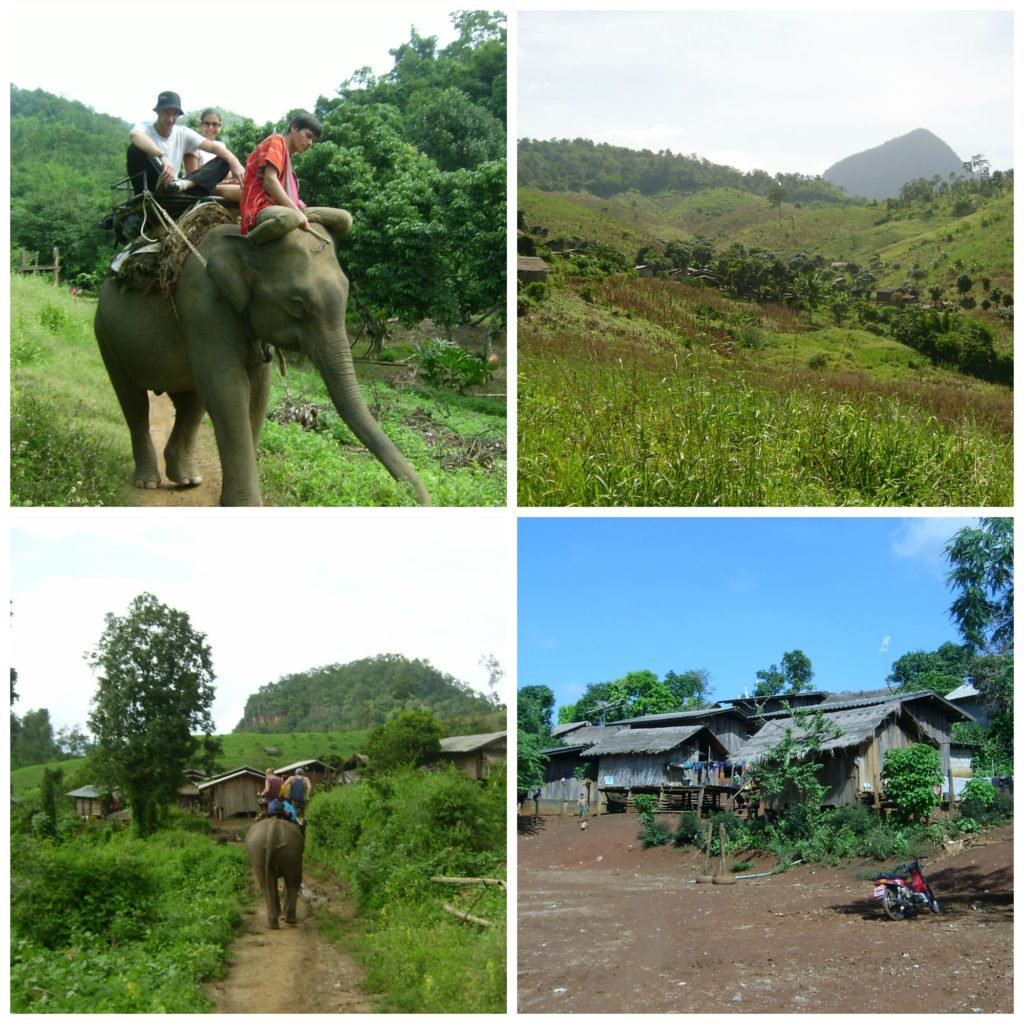 Stay
Anatara Chiang Mai on the Mae Ping River offers sleek rooms, sheltered from urban noise by two sets of thick doors. It has sweeping floor-to-ceiling views of Thai river life and beautiful daybeds both indoors and out, and teak chaises poolside that offer the perfect place to relax after a day of visiting temples. The hotel wraps around an open-air restaurant, where two Indian chefs spice up an East-meets-West menu. And a lovely wrought iron staircase twists up to the rooftop bar. A splendid retreat.
The Rachamankha set within the walls of Chiang Mai old town and situated next to Wat Phra Singh, the city's most important temple, is owned by an architect which is reflected in it's inclusion of elements of Chinese and Lanna architecture. There are 24 rooms and suites, each filled with Oriental furniture. The hotel includes a Thai-Burmese fusion restaurant, Northern Thai antiquities gallery and pool.
Eat
Khao soi is one of the most famous northern Thai dishes, it includes yellow egg noodles served in a coconut milk curry. You'll find khao soi all over the place in Chiang Mai, many street stall offer an excellent version however Khao Soi Khun Yai, a small, open air, restaurant, serves what could be the best bowl of khao soi in Chiang Mai. The curry is red brown in color, and like most Thai food is complex in flavour. Not too sweet and not too spicy, made just right with extra roasted chilies, pickled mustard greens, and red onions, offered in an accompanying bowl.
Some of the best food in Thailand can be found on the streets, Suki Koka sets up each evening and offers some of the best Thai Suki, a Thai version of hot pot served either dry or as a soup. The dry version is splendid – pork and glass noodles are stir-fried with cabbage and topped off with an egg. Do add the sauce it is served with, this tangy sesame oil (unusual in Thai cooking) based sauce takes the flavour profile of the suki to the next level. Delicious.